VUPII: Three handsome male sims
TXPRINCESSSHAN: Newsea Millet-hair retexture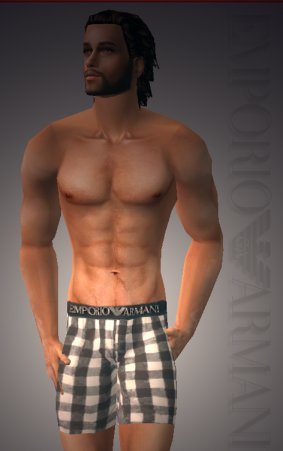 URBANCBLOG: Boxers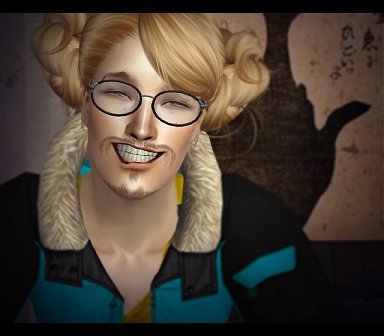 TRAPPING: Newsea Love and Kiwi-hair pookleted for both sexes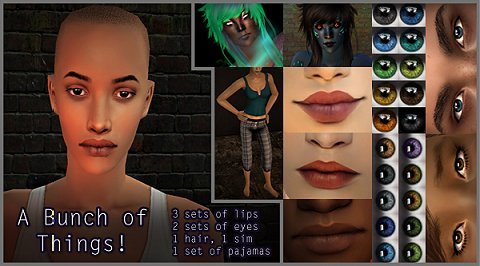 TEALEAF: Lots of stuff!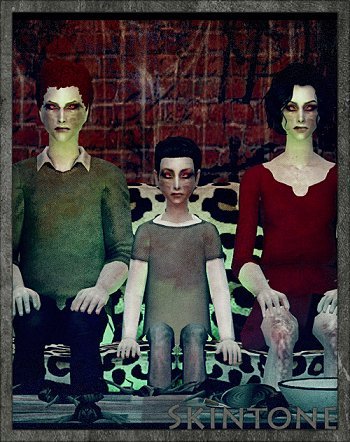 SYNESTESI: Zombie-skintone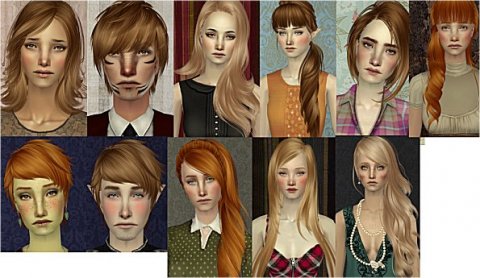 SNAPUN: Lots of Skysims-hairs pookleted!
SELENAQ: Plants recolours
PROSTHETICS: Peggy- hair recolour
PEGGYZONE: New free hair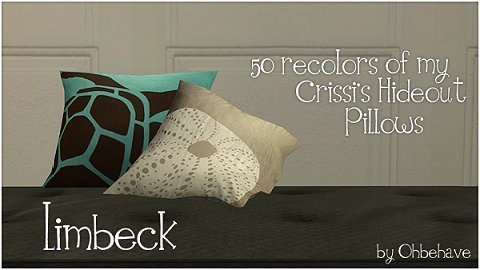 OHBEHAVE: Pillows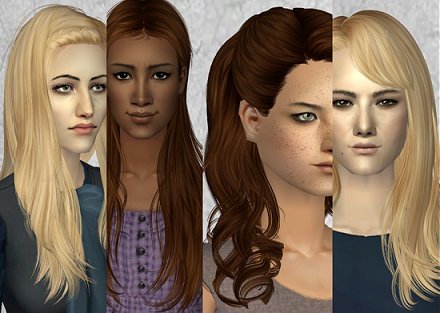 OCSENAVE: Hair retextures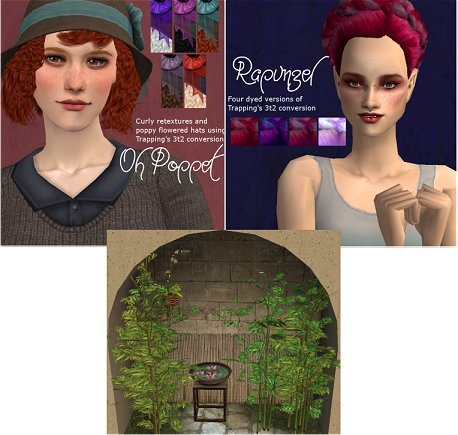 NOCTURNAL SIMS: Hair recolours and bamboo plants
NIMBUS: Colourful hair recolours of Coolsims-hair
NABILA: Hair recolours and a beautiful sim!
MOUSEYBLUE tumblr: Eyes and sclera mask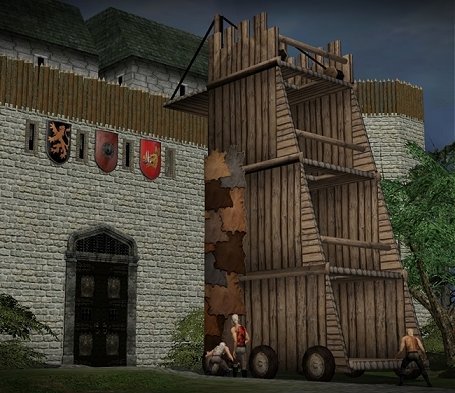 THE MEDIEVAL SMITHY: Tower-thingy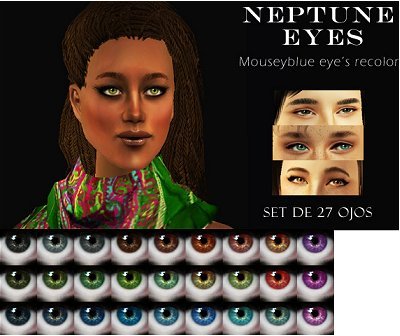 MAYTESIMS: Lots of eyes!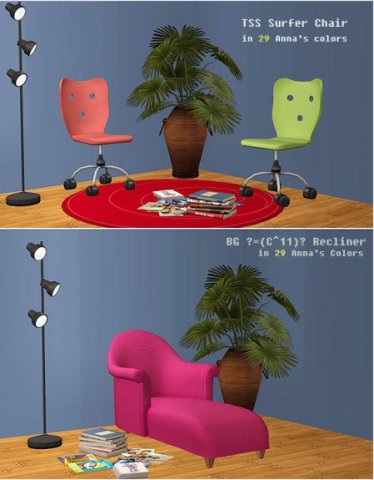 MARA'S SIMS: Furniture recolours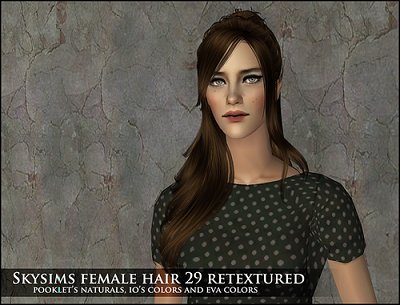 LILITH tumblr: Skysims-hair retextured
LAPIZRAZULI: Hair for males!
KOTICOUTURE: A simlady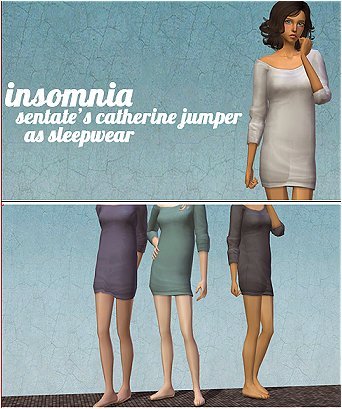 KEONI: Nighties for the ladies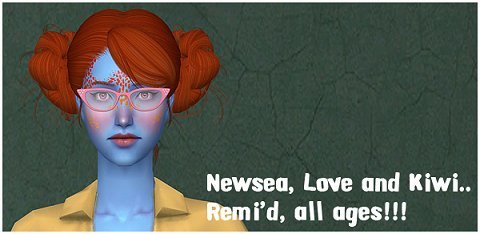 JOEDY: Newsea hair Maxis matched
JESSTHEEX: Lipsets + the modelsims
HYPNOTIZED SIMS: Hair recolours!
FABULOUSZOMBIE: Storybook-furniture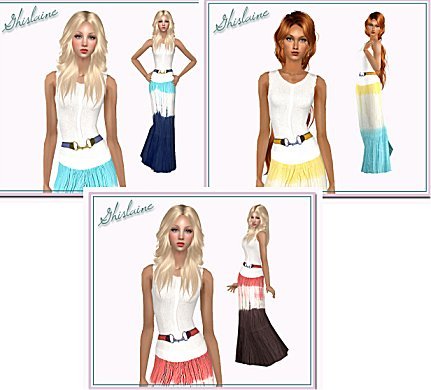 EINFACH SIMS: Pretty clothes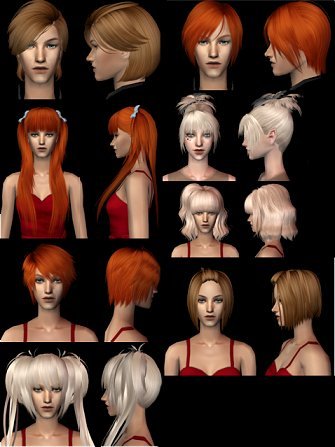 DIGITAL ANGELS tumblr: LOTS of pookleted hairs! Each picture has a link to the right place.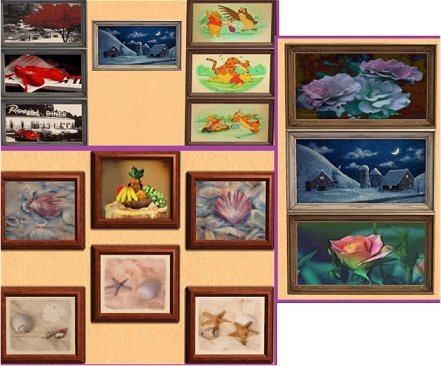 CALIPIP SIMS: Paintings and a house (not pictured here)
AWEESHIE: Hair recolours and clothes
AMOVITAM: Clutter from TS3